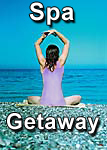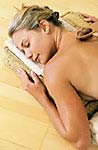 Oaks at Ojai
Spa Vacation Giveaway
Oaks at Ojai was voted one of the
"10 Best Destinations Spas in the World"
- Travel and Leisure magazine

You'll get a chance to win a 3 day 2 night spa getaway for 2 people at the Oaks at Ojai (double room).

Your stay includes 3 low-calorie gourmet meals a day, fitness programs, and use of all facilities (spa, sauna, whirlpool, exercise equipment and swimming pool).
Value $1,000.00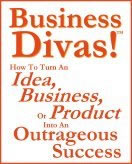 Business Divas Audio Prize Giveaway
The Business Divas!T audio program is an unparalleled 7 track audio set and workbook that brings together ten expert entrepreneurial women mentors who teach you how to turn your idea, business or product into an outrageous success.
Two Business Divas programs will be given away at the Expo.
Value $149.00